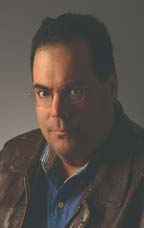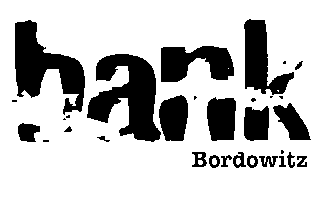 's
Dancing About Architecture
because "....writing about music is like dancing about architecture." -- William S. Burroughs. November/December 2004
To subscribe, click here
---
HI, DANCING PARTNERS
Hoooo, mama! We've been getting complaints here that Hank has become reclusive to the point of invisibility! And, yes, Hank cops to his contention for this fall's Claude Rains' Invisible Man award -- unless you were in one of the classes he taught at Baruch or Ramapo State College. For the most part, Hank has been buried in the woodshed, working on his Billy Joel biography.
**********************************************************
Hank will be coming out of the woodshed this weekend for a book signing at Hopper House in Nyack, Saturday 12/4 and Sunday 12/5, 1-5 pm. He hopes to have hot-off-the-presses copies of Noise of the World for the event, which celebrates books and recordings released in the past year by Rockland County authors, artists, and musicians. Hopper House is at 82 North Broadway, Nyack Tel. 845-358-0774.
**********************************************************
Being deep in the shed, however, that didn't stop Hank from once again freezing his gonads off on one of the coldest days this November, for the annual Town of Ramapo Turkey Trot. Faithful readers will remember that last year Hank did the 5K run in 27 minutes and 37 seconds. This year, Hank has been training furiously and hoped to break 25 minutes. He was well on his way to doing that, running the first mile in 8 minutes and 5 seconds (you could hear the Homer-like "Wooo-hooo!" all the way in Westchester!), but about midway through the next mile, he got a wicked Charlie-horse in his leg. He managed to finish the race, but with a time of 26 minutes and 26 seconds, over a minute faster than last year but disappointing nonetheless.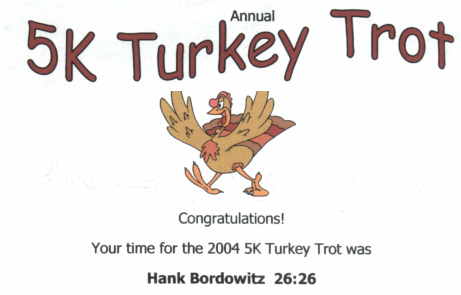 ---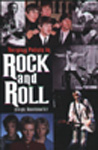 TURNING POINTS OF ROCK AND ROLL
From the web site of our good friends at City Canyon Records:
Hank Bordowitz:
The Turning Points of Rock & Roll

The history of rock and roll, the story behind the music we love, is rich with joy, tears, triumph and tragedy and populated by the talent, the dealmakers famous and infamous and just plain fans. Hank Bordowitz captures it all in his books about the legends and the events of rock and roll. His most recent book, The Turning Points of Rock & Roll, is our favorite. We highly recommend it to City Canyons' subscribers. You can find out about this and other titles by Bordowitz at, among other places, www.bn.com.

---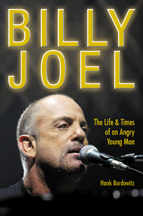 BILLY JOEL: THE LIFE & TIMES OF AN ANGRY YOUNG MAN
It is done! Well, the initial manuscript is done. Hank turned in Billy Joel: The Life & Times of an Angry Young Man to Watson Guptil books the Wednesday before Thanksgiving. Herein, then, a sneak peak at one of our favorite passages:
The Sydney show would be Shilling's last show as Billy's tour manager. Schilling had also decided that, rather than just fly home with the band, he would take a short vacation and spend some of the money he had earned over nine pretty solid months of touring. Being in this part of the world gave him access to areas he'd never seen before, so he planned an extensive trip through the South Pacific. His itinerary had him traveling through Bali, Indonesia, Hong Kong and Japan. To get his visas, he had to take a number of vaccines, including a cholera shot. As the tour pulled in to its final show, a performance at the Sydney Opera House, Schilling started running a 104 degree fever. The cholera shot had worked – he had cholera.

"Now, I never missed a gig, but of course the last gig, I'm deathly sick and I can't go to the show," he recalls.

Late that night, he was sweating through his sheets in the hotel when the lights and all the power in his room went out. Shortly after, his phone rang. It was the band's sound man, Brian Ruggles on the other end.

"Jerry, we've got a problem."
"What do you mean we have a problem?"
"Billy's got into a fight and he's in jail."
"Oh my god!"

Schilling hung up the phone and threw himself out of bed. He got dressed in a big hurry in the pitch dark room, wearing mismatched socks, shirt buttons askew, shirttail out of rumpled pants, hair all akimbo, flushed with fever. He ran to the elevator. As the elevator door opened on the lobby, he was greeted by the sound of music.

"There's the promoter, Billy and everybody singing 'Volare,'" he laughs. "It was all a joke.
---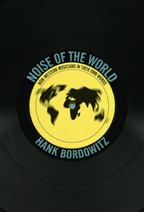 NOISE OF THE WORLD

In the interest of good journalism, we bring you the good with the bad! The first review of the soon-to-be released Noise of the World gives it a right thrashing. But, at least they called Hank an expert and spelled his name right.
For those of you still interested after that flame job, the book should be out sometime early in 2005.
---

EVERY LITTLE THING GONNA BE ALRIGHT: THE BOB MARLEY READER
The Bob Marley reader has gone into its second printing. Despite reviews like this, From the Christchurch, New Zealand Press:

EVERY LITTLE THING GONNA BE ALRIGHT -- THE BOB MARLEY READER edited by Hank Bordowitz. Da Capo Press, 314pp, $ 44.95.

Bob Marley -- along with Elvis and, perhaps, Lennon -- is one of the true messiahs to emerge from 20th-century popular music. Here's more fuel for the demigod reputation -- a collection of articles and essays spread across 30-odd years on the life, death and much else besides of Robert Nesta Marley. The collection is thorough enough, but blighted by that plague of all compilations -- patchiness. Much like Marley's own musical legacy, there are occasions of brilliance within, and some examples of cheap cashing-in on his memory. There are also, inevitably, descents into hagiography. As reverential as many may be towards Marley, it's hard to avoid at least occasional scepticism about the veneration frequently paid here to a man who was, in essence, a perpetually stoned pop musician (an extraordinarily good one, of course) immersed in the delusory philosophy of a marginal religion. Over all, this is a serviceable compendium but weighed down by a tad too much Rasta-waffle and I-knew- Bob hem-touching. --Geoff Collett

---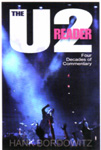 THE U2 READER: A QUARTER CENTURY OF COMMENTARY, CRITICISM, AND REVIEWS

Disc-ussion: 'Atomic' wave of anticipation for new U2 album ends


Published in the Asbury Park Press 11/23/04
By TIM DONNELLY
CORRESPONDENT

Rarely has there been such anticipation of a rock 'n' roll record. For U2 fans everywhere, the wait is over, as the band's "How to Dismantle an Atomic Bomb" arrives in stores today.

"With very few missteps, every U2 record has been better than the last. These guys have this knack for growing every time they go into the studio, and that's a pretty remarkable thing," said Hank Bordowitz, author of "The U2 Reader: A Quarter Century of Commentary and Criticism."

The members of the socio-political Irish rock band -- singer Bono and guitarist The Edge performed last week at the dedication of Bill Clinton's presidential library -- always have worn their hearts and their politics on their sleeves.

"They always have something to say, and when they don't, they don't say it," said Bordowitz.

The disc was "leaked" on the Internet on Nov. 11, and it garnered even more interest following the illegal preview. Bordowitz, who also teaches music business marketing and management at Ramapo College, believes the leak was positive, intentional or not.

'If it wasn't (intentional), it should have been. I've been maintaining for the last five (or) six years that the music business has really 'shanked its drive,' to use a golf metaphor, about the Internet. They've vilified one of the best means of promotion to present itself since radio," said Bordowitz.

The marketing of the record via Apple Computer's i-Pod and i-Tunes, as well as the TV commercials promoting the disc, may have something to do with the anticipation. This method of marketing may turn out to be the norm rather than the exception when it comes to releasing new music.

"It may have something to do with the fact that they there are so visible, and that (Apple President) Steve Jobs is spending so much money promoting them," said Bordowitz.

The irony of a nontraditional company of Apple's stature making inroads is not lost on the music industry veteran.

"The majors have forgotten how to build a record, except for rap records. Maybe it's a lack of venue at this point. Breaking a rock record has become a real difficult thing, unless it's a U2 record," said Bordowitz.

Bruce Springsteen's "The Rising" set off a fervor at the Shore in 2002; however, The Rolling Stones' release of "Tattoo You" in 1981 may be the closest point of reference to yearning on a large scale. Like the Stones in '81 and Springsteen three summers ago, U2 is in the midst of a successful and storied career.

Bordowitz stated that his students are looking forward to music made by men who are now in their 40s.

"U2 has this enormous fan base that they have developed, earned and managed to maintain, and that is the key and (the musicians) have managed to grow. Every time they go on the road and every time they release an album, they maintain and perhaps build it up a bit. They certainly don't lose fans. It's all about quality," he said.


Irish orator and author Malachy McCourt has said, "Most Irish songs are paeans to defeat, always heroic, noble and brave." And in his book, "Malachy McCourt's History of Ireland," he writes that U2 is "passionate and thoughtful, and brought intelligence back to rock 'n' roll after what seemed like decades where stupidity in popular music was the norm."

This is true of "How to Dismantle an Atomic Bomb," which finds U2 at its creative best, examining love, loss and redemption while walking a spiritual path. "A Man and a Woman" and "Crumbs From Your Table" examine the intimacy of lifelong love, and the song "Sometimes You Can't Make It On Your Own" is a true tear-jerker, dealing with the subject of an Irish son losing his strong, silent Irish father. The politically charged "Love and Peace or Else" calls to the table all sides of the Middle East conflict, including U.S. involvement, while not supporting or denying either's right to exist in the region.

U2 has never wavered from its spiritual views, especially when it was unfashionable. "One Step Closer" and "Yahweh" are timely -- today it's hip to find a higher calling -- but they do not prophesize or preach. They simply lead listeners to the water and let them take the drink on their own. After a listen, the thirst will be quenched.

---
OTHER STUFF
HANK @ ROCKLAND COUNTY JEWISH BOOK FESTIVAL

By DANA NAIM
SPECIAL TO THE JOURNAL NEWS
(Original publication: November 1, 2004)

Hank Bordowitz writes books on music, particularly rock 'n' roll. He signed and sold copies of "The Bob Marley Reader," "Turning Points of Rock and Roll" and "The U2 Reader."
"The rock 'n' roll business is a very Jewish business," said Bordowitz, a Suffern resident.
Steve Wunsch of Nanuet said he was honored to meet Bordowitz and buy a copy of his book on rock 'n' roll.
"This is pure hedonism," Wunsch said excitedly, as he held up his new book. "It's nice to know you don't have to travel to New York City to get exposure to the rest of the world."
http://www.thejournalnews.com/newsroom/110104/b0601jewishbooks.html

**********************************************************
Look for a new issue early in the New Year. Have a great Winter Solstice festival.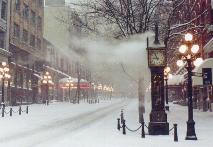 ---
© 2004 Bordowitz Media Werx