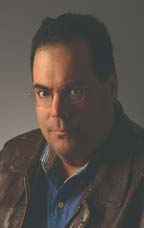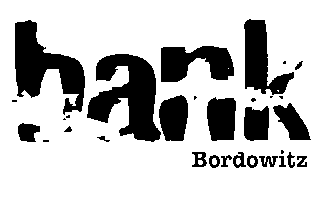 's
Dancing About Architecture
because "....writing about music is like dancing about architecture." -- William S. Burroughs. October 2004
To subscribe, click here
---
HI, DANCING PARTNERS
Ah, autumn in New York. The trees are beginning to color. The weather is beginning to cool. The days grow shorter. And Hank is losing his mind!
The month of September, in addition to it's usual distractions, like the High Holidays, the first days of school for the kids and settling into those schedules has found Hank busily:
Programming his channel for music choice
Teaching at Baruch
Teaching at Ramapo State College
Taking two courses towards his Masters Degree at Thomas Edison State College
Trying to finish the unclose-able Billy Joel book
Putting together several new projects that it's still too early to talk about
Consulting for Good Music
Writing articles for Sheet Music and reviews for Muze
And perhaps a half a dozen things that have slipped his mind.
Because of that, this months edition will be brief. It is brought to you by the letter's C and I for crazy and insane!
---
TURNING POINTS OF ROCK AND ROLL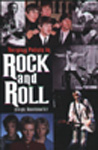 Turning Points in Rock and Roll
by Hank Bordowitz
In 1958, Danny and the Juniors sang "Rock and Roll is Here to Stay," and so far, they're right. In "Turning Points in Rock and Roll," Hank Bordowitz celebrates this cultural phenomenon. He presents an intriguing selection of notable Rock events, though he readily admits that people could make good arguments for the importance of others choices. In the book's introduction, Bordowitz even comes up with a list of possible alternatives or additions himself.

Bordowitz divides the book into twenty chapters, each focusing on one of the chosen turning points. Although the author subtitles this work "Key Events That Affected Popular Music in the Latter Half of the 20th Century," he starts off with Thomas Edison's invention of the phonograph, which goes back to 1877. His next two chapters also cover events from a time period somewhat earlier than the advent of Rock & Roll itself—Robert Johnson's seminal blues recordings in 1936 and 1937, and Les Paul's invention of the solid body electric guitar, circa 1946. Amazingly, almost sixty years later, Les Paul still plays a weekly gig at the Iridium in New York City.

This smoothly written book mixes music, social change, business and technology as it proceeds chronologically, reviewing such happenings as Elvis Presley's and Chuck Berry's early recordings; Dick Clark's American Bandstand; Beatlemania; the Monterey Pop, Woodstock and Altamont music festivals; the Live Aid concert; and the growth of MP3s and Napster. Bordowitz wisely stops in 1995, as we probably don't know which more recent events will still seem important in years to come. It is notable that "Rolling Stone" magazine, celebrating fifty years of Rock & Roll, earlier this year devoted most of one issue to its own selection of major events in Rock history. Can it be that a music so identified with youth culture is entering its old age?

In many of the chapters, Bordowitz uses particular events as jumping off points for discussions of broader subjects. This has its pros and cons. As a proud owner of some vintage issues of "Crawdaddy" magazine for instance, I was overjoyed to see the title of chapter thirteen listed as "Paul Williams Launches 'Crawdaddy' Magazine." I can still remember reading a massive article in that magazine, published in sections over the course of three issues, about the Beach Boys' resident genius Brian Wilson. I was hoping Bordowitz would do an in depth reminiscence about this wonderful publication, but I was somewhat disappointed when he used the chapter to discuss rock journalism in general, writing at length about such other magazines as "Rolling Stone" and "Creem." On the plus side, by setting his turning points in broader contexts, Bordowitz has virtually written a history of Rock & Roll.

Helpfully, the author includes a lengthy list of books, articles, and websites for those who want further reading. One small problem— the book's index leaves much to be desired. Before I started reading, I checked the index for some favorite groups such as the Mamas and the Papas and the Byrds, but neither was listed. While going through the book, however, I saw references to both groups. Some further spot checking also indicated that certain mentions in the text of the Beach Boys and the Who were not noted in the index. I have a strong suspicion that this is also true for other performers. But this is a quibble. In sum, this book is an informative stroll down the road of Rock history that fans will find entertaining.


---
Title: Turning Points in Rock and Roll
Author: Hank Bordowitz
Publisher: Citadel Press
ISBN: 0-8065-2631-9
Review written by: William Keogan
Reviewer's Rating:8
---

EVERY LITTLE THING GONNA BE ALRIGHT: THE BOB MARLEY READER
Hank On the Best Seller's List!
Okay, it's not The Times, but it does indicate that the book is doing rather well:
The Book Sense Music Bestseller List
11.
Every Little Thing Gonna Be Alright: The Bob Marley Reader
Hank Bordowitz (Ed.), Da Capo, $17.95, 0306813408
*********************************************************
From John Shelton Ivany's Top 21

Book: Every Little Thing Gonna Be Alright: The Bob Marley Reader, edited by Hank Bordowitz, Da Capo Press/Perseus

Throughout Africa, Europe, and the Americas, Bob Marley represents far more than just the musician who translated spiritual political belief into hypnotic,
hard-hitting songs such as Get Up, Stand Up, No Woman, No Cry, and Jammin'. Born in rural Jamaica, reared in the mean streets of Kingston's Trenchtown, Marley rose to worldwide acclaim, first with the original Wailers (Peter Tosh and Bunny Livingstone) and later with a reconfigured lineup that included The I-Threes -- and his story embodies the spiritual awakening of a uniquely talented individual.

This book includes writings by Alice Walker, Rita Marley and many more. Born of a middle-aged white father and a teenaged black mother, Robert Nesta Marley transcended the humility of his rural beginnings to become not only a million-selling artist and a stadium-filling entertainer, but -- more importantly --
a nearly religious figure whose pleas for brotherhood and justice achieved universal anthemic status. I could go on and on about how special he was, but he
died at the age of 36 of melanoma.

---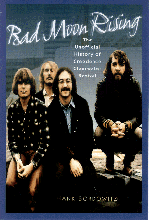 NEW JOHN FOGERTY ALBUM OUT NOW!
Here's Hank's review of it for MUZE:
John Fogerty
Déjà vu All Over again
(Geffen)
Attention Rock and Roll adult shoppers! The name you know, the music you trust, in a new, improved album. With themes that any rock and roll adult can appreciate, like "Honey Do," themes reminiscent of his heyday like the quasi-political "Déjà Vu" and just when you thought it couldn't get any better, there's Mark Knopfler laying down them "Sultan of Swing" licks on "Nobody's Here Anymore" a guaranteed smasheroo for classic rock radio. Owing to even more than the CCR circa Pendulum title track, the Déjà Vu of the album's title feels more like a summing up. The crispy riffs of "She's Got Baggage" and the Cream-y "In The Garden" may rock harder, leaner and cleaner than anything Fogerty has ever done, but "Rubarb Pie" and "I Will Walk With You" have a nearly down-from-the-Blue-Ridge-Ranger feel while "The Wicked Old Witch" could be the wife of the "Old Man Down The Road." We have heard this all from Fogerty in one form or another at one time or another. Fortunately, it's familiarity that doesn't breed contempt.
---
OUT NOW!

BRUCE SPRINGSTEEN SCRAPBOOK
---
OTHER STUFF
The Neville Brothers review for Muze:
The Neville Brothers
Walkin' In The Shadow of Life
Back Porch/EMI
One of the first families of funk, the Neville Brothers are the New Orleans capos. While it loses some of the sound that made albums like Fiyo On The Bayou so distinctly N'awlens, Walkin' In The Shadow Of Life may well be the hardest they've ever funked on record. There are echoes of P-Funk on tracks like "Can't Stop The Funk," "Carry The Torch" and the title track right down to the hardcore one on the snare, snapping bass, Charles's laid back Maceo Parker inspired sax, and Aaron's son Ivan doing his best Bernie Worrell on the synths. Similarly, their jazzed up take on "Ball of Confusion" is the best Temptations update since Was (Not Was) took on "Papa Was A Rolling Stone," while "Junkie Child" may bet the best Temptations funk that Whitfield and Strong never wrote. Art's deeply funky voice played against Aaron's angel-gone-wrong tenor might be one of contemporary music's most successful and satisfying juxtapositions, probably at its best on the absolutely gorgeous song "Brothers." Lyrically, it is absolutely the most personal album the Brothers have ever recorded (and in the wake of Aaron's tell all autobiography, is it any wonder?), with urban poverty, drugs and general macking running through the whole album. On that level, Walkin' also plays like a concept album, a song cycle that starts with the gray areas of the title track, works it's way through the power of music, the church, the street, the family and back to the church with an extraordinarily wonderful version of the Melodians' reggae classic "Rivers Of Babylon." Guaranteed, one of the albums of the year.
**********************************************************
Thanks Dancing Partner. Back to you soon.
---
© 2004 Bordowitz Media Werx