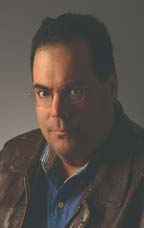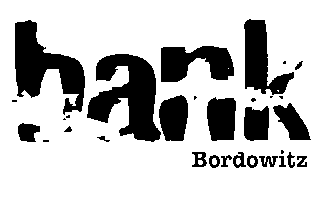 's
Dancing About Architecture
because "....writing about music is like dancing about architecture." -- William S. Burroughs. September 2004
To subscribe, click here
---
HI, DANCING PARTNERS
First of all, Hank would like to invite you to leave some graffiti on his new "Scrawl on the Wall" site. We welcome your comments on just about anything, from the site to the books to the weather to the war in Iraq.
Hope your Labor Day is restful.
---
TURNING POINTS OF ROCK AND ROLL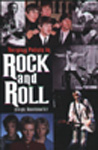 Early reviews
From former Hit Parader editor Anne Leighton:
Hank has several books available currently including THE BRUCE SPRINGSTEEN SCRAPBOOK and THE BOB MARLEY READER. His most controversial is THE TURNING POINTS OF ROCK AND ROLL which lists the 20 major events that defined rock music. Anne says, "This book is fun and educational, and probably the best thing for either making friends or enemies. This well thought out book will actually help you have dialog with people...or they might beat you up. So far I've talked with folks who've worked with two founding fathers of the music, and they want to know why THEY'RE not one of the 20 turning points of rock and roll according to Hank Bordowitz."
From Brian O'Neil of the Columbus Voice
Anyone can research and regurgitate facts and figures that tell the tale of any movements in popular culture. What Bordowitz does is more than that. In "Turning Points," he successfully ties events together and shows not only why those moments should be noted, but how things changed because of those cultural epiphanies. "Turning Point" might become a turning point itself: the moment someone was able to discuss historical moments in rock history within context, with insight and with passion

From Stan Soocher, Rock History Professor, University of Colorado at Denver, Editor-in-Chief, Entertainment Law & Finance, and Author, "They Fought the Law: Rock Music Goes to Court":

In ' 20 Turning Points of Rock and Roll,' author Hank Bordowitz neatly encapsulates the touchstone developments of rock and roll into a compelling journey through the social upheavals that have shaped us into what we are today."

From record producer Vic Steffens:

A great read for a new music industry student who wants to know how it
evolved, or the experienced hand who needs help remembering how things got the way
they are.. Bordowitz deftly illuminates the key personalities that
orchestrated musics watershed events.




---
OUT NOW!

BRUCE SPRINGSTEEN SCRAPBOOK
---

EVERY LITTLE THING GONNA BE ALRIGHT: THE BOB MARLEY READER
Q Magazine
**********************************************************

LIBRARY JOURNAL

Every Little Thing Gonna Be Alright: The Bob Marley Reader. Da Capo. 2004. 352p. ed. by Hank Bordowitz. illus. index. ISBN 0-306-81340-8. pap. $17.95.
MUSIC

Bob Marley remains the most famous and influential reggae star, 23 years after his death. While he has been the subject of many traditional biographies, he hasn't inspired an anthology like this before. Bordowitz (Bad Moon Rising: The Unauthorized History of Creedence Clearwater Revival) collects essays by music critics published during Marley's life and after, as well as contributions from writers (Alice Walker) and political figures (former Jamaican Prime Minister Michael Manley). The articles cover Marley's early life, rise to stardom, impact on Jamaican and world music, death, wrangling over his estate, children, and Rastafarianism, concluding with articles about musicians with whom he played and who are carrying on the tradition. Generally well written and offering many viewpoints, this collection is a great read for casual readers and longtime fans. One caveat: the proofs were rife with typos, which one hopes will be fixed in the final book. Those looking for a straightforward biography should turn to Timothy White's Catch a Fire. For all collections where reggae or Bob Marley material is in demand.
- Bill Walker, Stockton-San Joaquin Cty. P.L., CA

**********************************************************

By Ron Wynn
August 13, 2004
Every Little Thing Gonna Be Alright: The Bob Marley Reader (Da Capo) edited by Hank Bordowitz compiles an array of essays, reviews, features and analytical pieces about Marley in a manner that's often illuminating, occasionally exasperating, but never dull or boring. Some pieces are more about travel or politics, others focus on his music, but each one has an interesting, provocative angle. The only problem with this type of volume is the degree of factual material that gets repeated in almost every piece, as well as the occasional exaggeration or debatable allegation that gets presented as though it were just as valid as documented evidence. For instance, there is little question that Marley was the most important international musician of the 20th century, influencing and impacting people in numerous countries around the world. Roger Steffens makes a very convincing argument that Marley was the single greatest musical artist of the 20th century period, a notion that I don't fully share, but do find compelling. The book contains so many excellent articles it is difficult to cite individual ones, but Timothy White's interview with Chris Blackwell, Robert Palmer's assessment of Marley after his death and Isaac Ferguson's account of attending the funeral are three particular favorites.

**********************************************************
The best news is, the book is already going into a second printing.

---
OTHER STUFF
Hank is quoted in his role as music business guru in an article by Dancing Partner Davie Menconi. The piece is from the Charlotte News Observer:
http://www.newsobserver.com/lifestyles/story/1511426p-7677385c.html
**********************************************************
The day after Labor Day (or, more correctly, the evening after labor day) Hank starts teaching his first course at Ramapo State College, in the thriving metropolis of Mahwah New Jersey. Be forewarned, all of Hank's local music business dancing partners -- you may be asked to guest lecture as soon as Hank has a chance to scope out the class's needs.
**********************************************************
Well, that's it for this month. Thanks for dancing along!
---
© 2004 Bordowitz Media Werx