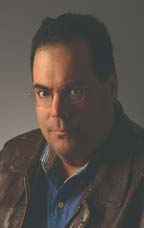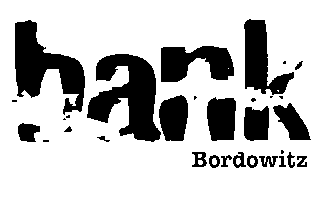 's
Dancing About Architecture
because "....writing about music is like dancing about architecture." -- William S. Burroughs. July/August 2004
Subscribe, click here
---
HI, DANCING PARTNERS
Hank has three books down and four to go. Surprisingly, no one has submitted a review of Turning Points of Rock and Roll yet. Hank is extremely proud of this book, from the Dave Marsh introduction (Hank blushes every time he thinks about it) to his own 20 points.
In the fall, Noise of the World will mark Hank's fourth book in a little over half a year. Hope to have a cover on that soon.
In the mean time, Hank is entertaining a few new projects, one of which is mentioned later in the issue.
The Billy Joel Book proceeds apace. A little slower than Hank hoped, but the outline is taking shape and a couple of more interviews have turned up.
Hank has been officially hired as an adjunct professor at Ramapo State College in Mahwah, NJ. This will mark his third such position. He will continue to teach at Baruch College in New York City. He has also previously taught at Bergen Community College.
To try and turn these adjunct positions into something more permanent, Hank has embarked on his Masters Degree after 25 years out of Rutgers. He will be studying at Thomas Edison State College.
Finally, Hank is in negotiations with two new clients. Well one new one and one semi-new one. For one, Hank hopes to create web copy that will break ground as it brings in customers. For the other, Hank is committed (or ought to be) to reviving the way-ahead-of-its-time Interactive Quarterly with the same publisher, but a new title and a slightly different focus.
In other news:
---
TURNING POINTS OF ROCK AND ROLL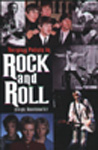 Hank recently got a copy of Turning Points of Rock And Roll from Citadel and it looks terrific!
---
OUT NOW!

BRUCE SPRINGSTEEN SCRAPBOOK
Former Hit Parader publisher John Shelton Ivany checks in with the first review of The Bruce Sprignsteen Scrapbook:
Book: The Bruce Springsteen Scrapbook, written by Hank Bordowitz, published by Citadel Press/Kensington Publishing Corp.
If you are picking up a book called The Bruce Springsteen Scrapbook, I'm assuming you're already a fan. I'm assuming that you know much of Bruce's music. I'm assuming that you know bit's of his story. I'm assuming that you've seen at least some of the information I'm presenting here. My goal here is to amplify that story and information for you and decorate it with a bunch of really wonderful images from one end of Bruce's career to the other. In the spring of 1974 critic Jon Landau saw Springsteen opening for Bonnie Raitt and wrote: "I saw Rock'n' Roll's future and it's name is Bruce Springsteen" The author has captured Bruce Springsteen and has made him part of our Rock'n'Roll life, even if we thought we knew Bruce before.

---

EVERY LITTLE THING GONNA BE ALRIGHT: THE BOB MARLEY READER
From the Jamaican Gleaner, for crying out loud!
Copyright 2004 The Gleaner
The Gleaner

April 18, 2004

NOT JUST ANOTHER MARLEY BOOK

BEFORE THE inevitable not another Bob Marley book! leaves their mouths, fans of the reggae king should take a browse through Every Little Thing Gonna Be Alright , a new tome by American writer Hank Bordowitz. It was released July 1 in the United States by Da Capo Press.

Every Little Thing Gonna Be Alright is a collection of feature stories mostly published either side of the 1970s: in the early stages of the decade when Marley was a struggling singer/songwriter with The Wailers, and the latter half when he became a bona fide superstar.

There are articles from respected publications such as Newsweek, Rolling Stone and The Village Voice; and writers like (the late) Lester Bangs of
Creem Magazine and Alice Walker of Essence.

Bangs, who died in his New York City apartment in 1982, visits Marley in the summer of 1976, just weeks before there was an attempt to kill the singer at his St. Andrew home. He not only addresses the mystique surrounding the reggae star as the next big thing in pop music, but paints a vivid picture of the political upheaval in Jamaica at the time.

Walker is among a handful of African-American writers who followed Marley s rise and his frustration at being unable to find a large black audience in the United States. Through these articles, the reader discovers the impact Marley and reggae had in the United States during the 1970s.

'He certainly got better coverage (in mainstream magazines) than a lot of African-American artistes at the time, including George Clinton and the
Motown acts,' Bordowitz told the Sunday Gdleaner. 'His music had much more power in terms of writing.'

Every Little Thing Gonna Be Alright is not limited to music. There are in-depth stories on Marley s performances in newly-independent Zimbabwe in
1980 and the messy legal battles concerning his estate following his death in May, 1981.

Marley s wife Rita and Wailers members Aston Familyman Barrett American Al Anderson also contribute articles. According to Bordowitz, 'I wanted to get as many voices in as possible.'

As graduate of Rutgers University where he studied journalism, Bordowitz has worked for several publications such as Creem and Jazziz. He has written books on the Irish rock group U2, Bruce Springsteen and the 1960s message band Creedence Clearwater Revival; his current project on superstars of the Third World, is expected to be released later this year.

- Howard Campbell

---
BAD MOON RISING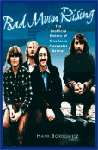 Sometimes something nice pops up in the ol' email box amid the offers for mortgages and sex of all descriptions. Got this and it made my month:
Dear Hank,

Thank you for writing one of the best rock-n-roll biographies I have ever read: "Bad Moon Rising." I don't know why it took me so long to read; I've had it on my shelf ever since it first came out. I've read "Up Around the Bend" and (I'm ashamed to admit it, but I was 16 at the time) John Hallowell's "Inside Creedence." In my opinion, your book rates just as high on the list of great rock-n-roll books as Dan Matovina's "Without You: The Tragic Story of Badfinger," Johnny Green's book about being a roadie with the Clash and Joe Jackson's "A Cure for Gravity." Those three immediately come to mind, even though I have other favorites as well. I'm not a big U2, Springsteen or Marley fan, but I'm looking forward to your book on Billy Joel.


Bob Mitchell
News Director, KRWG 90.7, Las Cruces, New Mexico
Thanks Bob.
---
MUZE
Hank started writing reviews for MUZE recently. This service provides information to various web and retail presences. Here are some of them:
http://www.towerrecords.com/product.aspx?pfid=3013044
http://www.towerrecords.com/product.aspx?pfid=3009393
---
BLOG ON
I can't speak for the film industry, as I've had limited participation, and by all appearances it is doing well (of course, appearances can be deceptive...). As to the music business, collapse of the world as we know it is imminent, albeit it may not be as revolutionary as just falling down and leaving the pieces for scavengers.
Knowing and developing your niche, going with your strength and expanding -- slowly -- from there is the key. A brilliant example of this is Madison House, the String Cheese Incident's corporate entity. They know their audience, know how to reach them in terms of concerts and recordings, understand the economics of what they're doing. When the bottom falls out, they won't be giants, but they might be the Davids, and a whole lot healthier and happier than the giants.
Watch out for the live industry to become the next to fall. It's been threatening to longer than the recording industry, believe it or not, as the margins for everyone get tighter every year. It's more expensive to tour, more expensive to maintain a venue, more expensive to promote, and even with $300 tickets, tougher to make a profit even with a sell-out. The healthiest place, relatively, are the clubs, but the margins, again, are way smaller.
What this all boils down to, I guess, is economies of scale. Fewer and Fewer businesses in the entertainment industry are going to get huge, especially in a big hurry. Many might build to a place where they're comfortable.
---
© 2004 Bordowitz Media Werx