Rocker BILLY JOEL's darkest days are set to be exposed in an explosive new biography, which reveals the longtime boozer was once found passed out in a closet after guzzling furniture polish.
Newlywed Joel, who has just completed a stay at a rehabilitation centre to finally kick his alcohol drink demons, is portrayed as a heavy drinker who once slept with his best friend's wife in HANK BORDOWITZ's BILLY JOEL: THE LIFE + TIMES OF AN ANGRY YOUNG MAN.
A source at publishers BILLBOARD BOOKS says, "The book will recount how Billy moved in with one of his best friends and the friend's wife when he was living in New York.
"When his friend was out of the house, Billy allegedly crawled into the wife's bed."
Bordowitz also reveals, "He (Joel) was known as a blackout drinker, getting so drunk he couldn't remember what he did the night before."
22/04/2005 02:56
*******
The book also got mentioned in an article on summer reads on CMT.com (Country Music Television's website).

Coming Soon: Books on Elvis, Cash, Billy Joe Shaver
Browsing Through Country Music Titles for Spring and Summer
By: Edward Morris
Now that you've plowed through all those country music books you got for Christmas, it's time to look ahead to the big spring and summer titles. Elvis, who would have been 70 this year, remains a hot topic for authors. Additionally, there's another ...
Finally, we have a slew of books about rock 'n' rollers, all of whom have influenced today's country singers and songwriters. They include: Magical Mystery Tour: My Life With the Beatles by Tony Bramwell with Rosemary Kingsland (St. Martin's/Dunne, April); Bob Dylan: Performing Artist Volume 3: Mind Out of Time, 1996 and Beyond by Paul Williams (Omnibus, March); Neil Young and the Poetics of Energy by William Echard (Indiana University, July); Billy Joel: The Life & Times of an Angry Young Man by Hank Bordowitz (Billboard Books, July) and Joni Mitchell: Both Sides Now by Mark Bego (Taylor, June).

Now all you need is a beach
---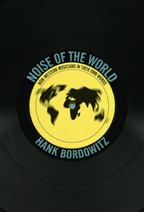 NOISE OF THE WORLD

GLOBAL GRILLING
Published 12/2/04
NOISE OF THE WORLD: NON-WESTERN ARTISTS IN THEIR OWN WORDS
By Hank Bordowitz
(Soft Skull Press, 384 pages) Hank Bordowitz is an excellent writer and a man of exquisitely ephemeral musical tastes. His championing of non-mainstream and non-Western artists has played a large role in bringing much-deserving music to the attention of people who otherwise wouldn't know better. However, in Noise of the World, Bordowitz steps aside, writing maybe a dozen of the nearly 400 pages and letting the rest be filled with the "A" parts of his many interviews with those artists who are thoughtlessly stuffed into "world music" bins across the country.
With a cast of interviewees ranging from heavyweights like Ravi Shankar, Fela Kuti and Jimmy Cliff to less-sung legends like Hassan Hakmoun, Osamu Kitajima and Vijay Anand, Bordowitz allows the musicians to run through their opinions and insights. What's most surprising is how many of the artists tend to focus in on the marketing of their music, rather than the creative processes that go into making it. To be sure, there's plenty of insight into the musicians' inspirations, but (and this may be due to Bordowitz's lines of questions) it's shocking to hear so many of the subjects carp on their unfair treatment outside of their homelands. "But we're stars in Exotic-land," so many of them seem to be saying, "so why can't we break through in America?"
That minor quibble aside, reading Ernest Ranglin give a beautiful and eloquent reggae history lesson or just knowing that Fela's chest was puffed to its egocentric extremes during his interview give Noise of the World plenty of between-the-lines context and make it a fascinating read.
*************
From Booklist
Bordowitz generously introduces world music by editing his interviews with musicians of many cultures to read like statements from them, sans his questions and comments. The subjects, more than 60 in all, include very well-known (e.g., Gloria Estefan, Hugh Masakela, Ravi Shankar) and important but less familiar (e.g., Jimmy Cliff, Fela Kuti, Coxsone Dodd) Third World performers as well as two Americans (Michael Doucet, Paul Simon) with stakes in world music. All relate their musical passions and purposes. Burning Spear (aka Winston Rodney) and Black Uhuru's Duckie Simpson address the mainstream perception that reggae begins and ends with Bob Marley, the latter expressing resentment while Spear takes a spiritual approach to the situation. Nigeria's King Sunny Ade, hyped as the next world music superstar after Marley's demise, voices no regrets as he discusses introducing new instruments into his irresistible juju music. Some pieces are dated, but the meat of the collection--the artists' conceptions of their work--remains fresh. Great stuff for what the Rastas might call conscious music collections. Mike Tribby
Copyright © American Library Association. All rights reserved


---

EVERY LITTLE THING GONNA BE ALRIGHT: THE BOB MARLEY READER
This is a little late in coming but Hank wants to send his mad props to Kate Kazeniac at Da Capo. Kate has gotten Every Little Thing Gonna Be Alright: The Bob Marley Reader into some excellent press, and it keeps on coming:
*********************************************************
FROM THE DECEMBER 2004 ISSUE OF YM: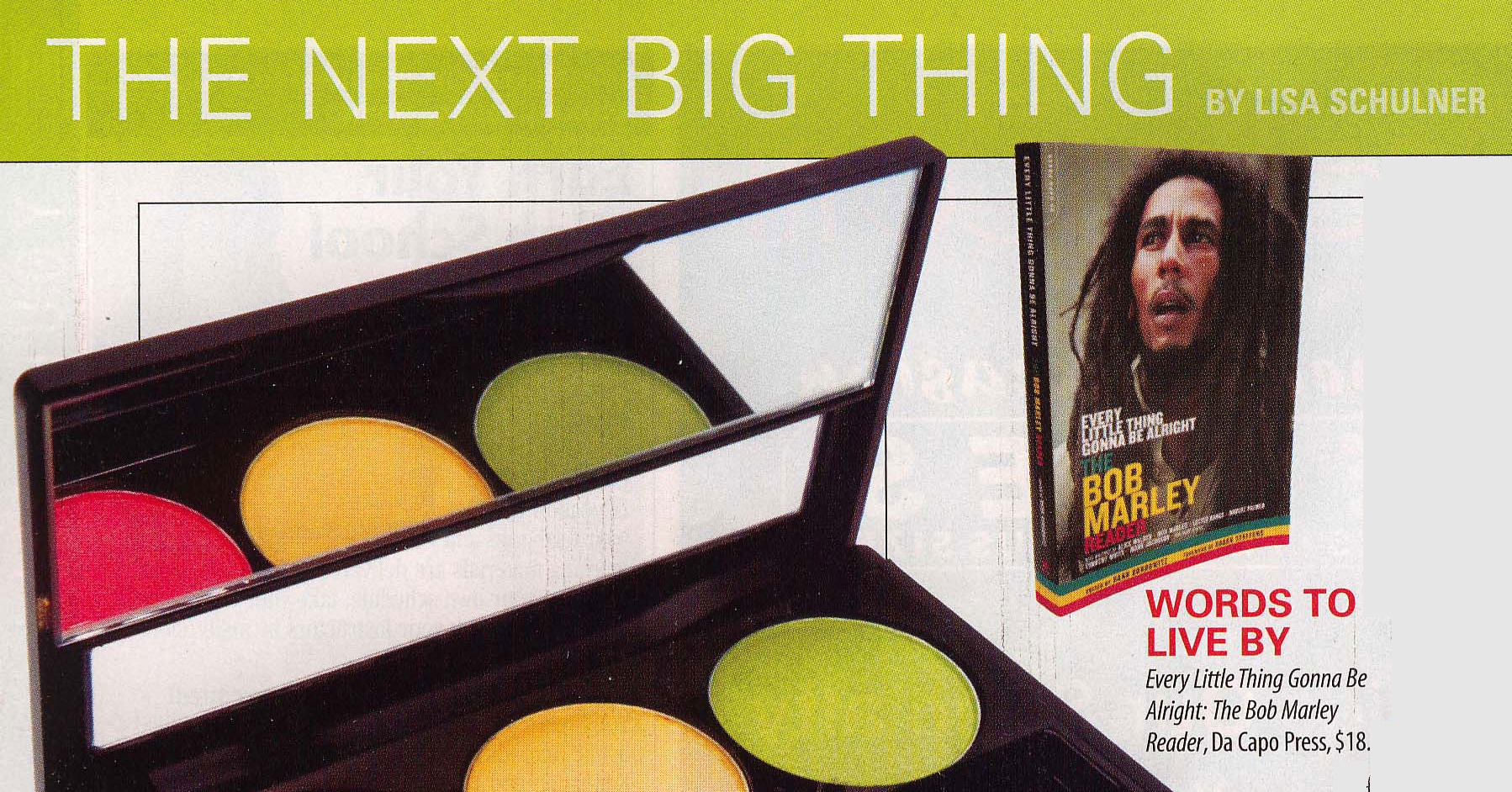 *********************************************************
FROM FUSION MAGAZINE:
Every Little Thing Gonna Be Alright: The Bob Reader edited by Hank Bordowitz (Da Capo Press)
There are two Bob Marleys. One, born from com­merce and marketing— an image. He is dreadlocks and pot. A picture on a flag that you might hang in your dorm room. He's the fucking Nike swoosh. The other, from poverty and passion. A liberation largesse. Peace pageantry and other such alliterations. The gentle preacher, raucous and revolutionary whose sermons spanned continents not through advertising, but as a revolt against oppression with unity and spirituality (smoking sacramental spliffs also helps spread the word, as it was the time of the season). In Every Little Thing Gonna Be Alright: The Bob Marley Reader, Bordowitz seems to capture the best of both. Emotive essays by Rita Marley, Alice Walker, and an interview with the quixotic mota-man himself seem most personal, as the rest of the book is composed of compelling magazine and newspaper articles. (This book will most likely appeal to you, as it is a safe assumption that you are a reader of magazines.) The source selection ranges from reputable fact merchants such as Natural History Magazine, and High Times to the Quaalude consciousness of Creem Magazine's Lester Bangs. An entire section is dedicated to writings on the division of the Manley estate, and there is an excerpt from the Marvel comic, "Marley Tale of the Tuff Gong." From The Village Voice to Essence, the book is a vending machine of all things Marley It's very filling, but if you still have room, might I suggest a Payday? The salt of the peanuts alongside the sacralicious golden caramel proves an exotic palate catalyst. Plus, it cures the munchies, bro.
—Elliot David
*******
FROM JOHN SHELTON IVANY'S TOP 21
Book: Every Little Thing Gonna Be Alright: the Bob Marley Reader
Contributors: Alice Walker, Lester Bangs, Rita Marley & etc.
Editor: Hank Bordowitz
Publisher: Da Capo/Perseus

Bob Marley was born in rural Jamaica, raised in Kingston's Trenchtown, and rose to international acclaim as the first pop star of the so called "Third World." He took an isolated indigenous music and turned it into an international phenomenon that spread a message of peace as much as it did a simple rhythmic sound.
Every Little Thing Gonna Be Alright: the Bob Marley Reader incorporates pieces from publications, ranging from Newsweek to High Times, from Rolling Stone to the People's National Party Newspaper, showcasing the expansive reach of Bob Marley, the musician and the man. Strains of songs like "Get Up, Stand Up" and "No Woman, No Cry" are heard just as often coming from under the doors of college dorm rooms today as they were in his prime, and this is the book on a man whose voice is both musically and politically enduring.
Robert Marley transcended the humility of his rural beginnings to become not only a million-selling artist and stadium filling entertainer, but, more importantly, a nearly religious figure whose pleas for brotherhood and justice achieved universal anthemic status. BOY DO WE NEED HIM NOW!

*********************
FROM KLIATT MAGAZINE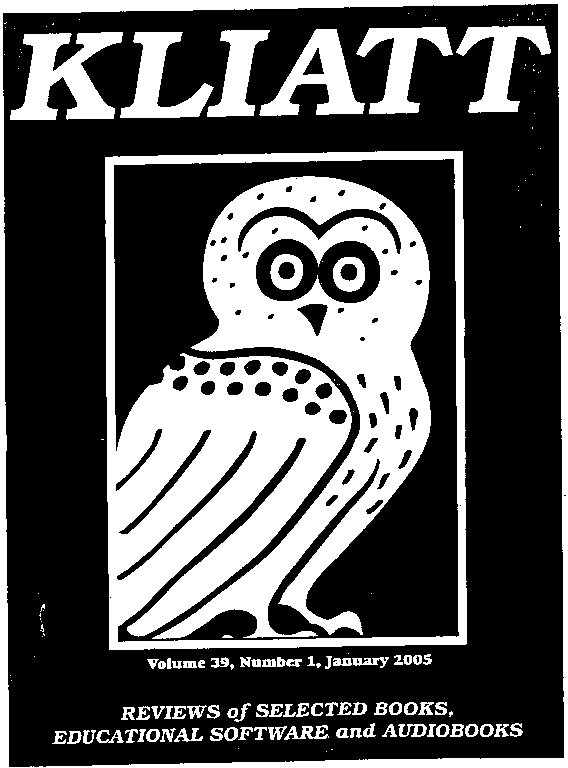 *******************
FROM DIRTY LINEN
********
FROM YELLOWBRIX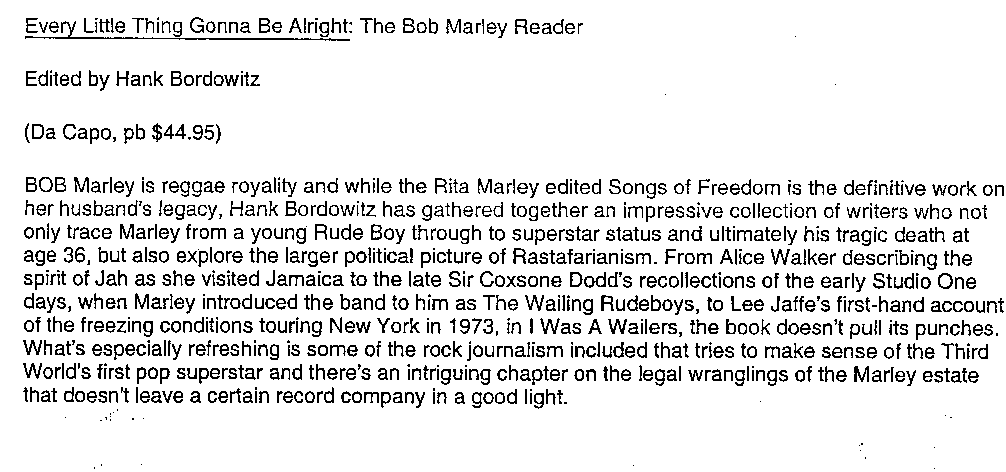 ---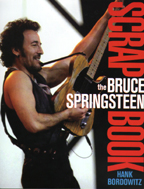 The Bruce Springsteen Scrapbook
Found this on the Rock 102, (Springfield Ma) website:
'BRUCE SPRINGSTEEN SCRAPBOOK' OUT NOW
Vintage photos of Bruce Springsteen and important places in his life are featured in The Bruce Springsteen Scrapbook, a newly published book from journalist and author Hank Bordowitz. The 174-page Scrapbook includes both famous and rare pictures, while Bordowitz himself took many of the shots in New Jersey towns such Rumson and Asbury Park, and of Springsteen's childhood home in Freehold. The biographical text comes from dozens of articles about and interviews with Springsteen throughout his career.
Bordowitz is also the author of Bad Moon Rising: The Unauthorized History Of Creedence Clearwater Revival, and he edited The U2 Reader: A Quarter Century Of Commentary, Criticism And Reviews. He has
two more collections scheduled for publication this year, Every Little Thing Gonna Be Alright: The Bob Marley Reader, and Noise Of The World: Non-Western Artists In Their Own Words.
---

BAD MOON RISING: THE UNAUTHORIZED HISTORY OF CREEDENCE CLEARWATER REVIVAL
Probably the coolest thing about being an author is getting cited by other authors. It's all about the cred. What's even cooler is if the work finds its way into an encyclopedia! So imagine Hank's joy when he found his work cited in the encyclopedia, the Brittanica itself:

Additional Reading
Hank Bordowitz, Bad Moon Rising: The Unauthorized History of Creedence Clearwater Revival (1998), is a conventional, thoroughly researched biography that is somewhat slanted against John Fogerty. Craig Werner, Up Around the Bend: The Oral History of Creedence Clearwater Revival (1998), tells roughly the same story in the words of the people who lived it. Ellen Willis, "Creedence Clearwater Revival," in Anthony DeCurtis, James Henke, and Holly George-Warren (eds.), The Rolling Stone Illustrated History of Rock & Roll, 3rd ed. (1992), pp. 448–451, is a penetrating essay.
---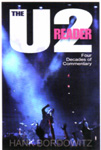 THE U2 READER: A QUARTER CENTURY OF COMMENTARY, CRITICISM, AND REVIEWS
The U2 Reader has gone into a second printing, with some (very) minor corrections.
---
OTHER STUFF

One of the things that has kept Hank hopping is his second term as an adjunct at Ramapo College. Last term he taught Marketing and Management In the Music Business, and had a genuinely good time with a terrific class. This term, he took on two classes, Writing About Music (and Dancing about Architecture) and Music In Our Time. Be very afraid for his students! As part of his work there, Hank gave the following school-wide lecture:

Wednesday, April 13
1pm - 2:15pm, Room: A-217
Prof. Hank Bordowitz, Adjunct Professor of Music
"Noise of the World: Global Indigenous Pop Music in McLuhan's Global Village"
*********************************************************

Hank has also took on the job of designing and writing an online curriculum for Music Business and Law for Full Sail. The course is complete and Full Sail on-line students should be "enjoying" it soon.
---
© 2005 Bordowitz Media Werx